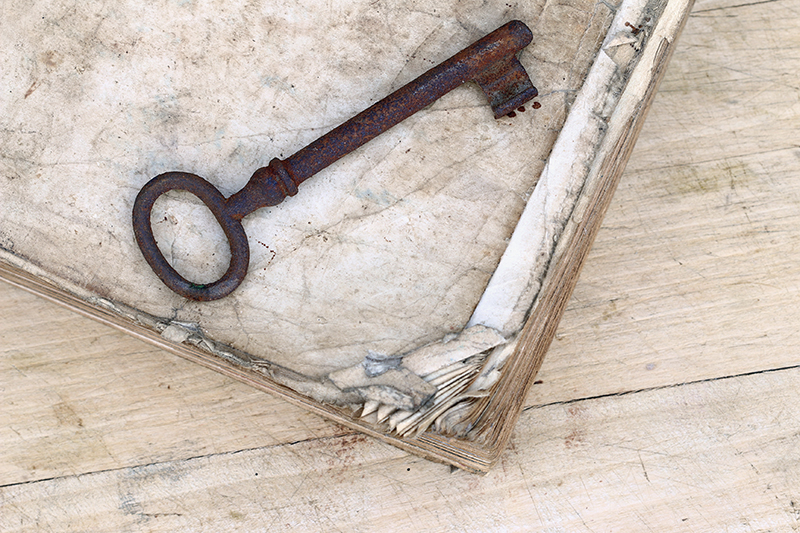 In each & every month we learn more new things & develop our expertise. The learning curve here doesn't end for the simple reason of the market change constantly. More competition, more niches, more ideas and it doesn't end.
We have decided to share with you, our ideas, methods & tips learned throughout our work, and especially by observing & keeping track for hours each month of what is happening around the world. We are members on dozens of Facebook groups and online authors websites, constantly observing what works & what needs improvements.
The ideas featured here are not suitable for everyone and not for every niche, it's important for you to read, understand & choose if it's suitable.
General
Do you have a digital book? You can turn it into a printable version and start selling it through the 'Print On Demand' platform.
Do you have a printed book? You can turn it into a digital version and start selling it in another sales channel. This way you will significantly increase your chance for meaningful book sells.
A digital book stays on the web forever, unlike a physical printed book that stays on shelves and after a certain period moves on to storage. Remember that when you can't decide where you should publish & promote your book.
You can have a perfect book in English even if you don't speak or write English well. Learn to work with outsourcers abroad. Once you have a team of writers, illustrators, translators & proofreaders as well as another outsourced profession you might need, it will make it easier for you with your next book publishing.
An Independent author sets his own book price, size, cover and any other given option. Anyone can become an independent writer with no dependence on the goodwill of publishers with significantly reduced cost.
Amazon
Put time & effort into finding the best suitable categories for your book. You only have 2 category options to choose and you shouldn't choose lightly, it is highly recommended to find 2 different main categories for your book, this way it will be exposed to a larger reader audience.
For Israeli citizens, Amazon pays by check once sales reach $100/Euro & up. In case you have an abroad bank account info Amazon will transfer the sales sum monthly without any minimum earnings.
While your book is being published, review & learn the acceptable pricing for books under your category. If you are not a well-known author you might not manage to sell with a higher price than the ones offered in your niche. On the other hand, there is no reason to be significantly low priced than the average pricing of your book subject & niche.
When running a major sales campaign on Amazon, it's important that your book will have at least five good reviews, it influence well on readers & increase your chance to sell more copies.
Amazon has different languages websites for specialized sales in countries such as Germany, France, England, Australia & more. Holland is the last to join. Your book will be featured there automatically and your sales royalties will come from each region separately. This is an opportunity for you, the author, to translate your book & reach a larger target audience.
Digital Books
The cover is one of the essential aspects of the digital book. It's important to remember that the reader only see a thumbnail image of your book and it should be captivating enough to make him pause and look at your book. When choosing the font size, amount of words & the image for your cover, remember that.
If you feel that the book is not selling as much as you expected, try changing the cover or the price. It's free, fast and can bring a substantial change.
You wrote a children's book in English & spent a lot of money on illustrations. If your story can relate to children across the world, think about translating your book to additional languages such as French, German, Spanish etc. you already have your illustrations so the only additional cost will be for translation. This way you can reach more readers worldwide in a relatively small investment fee.
Another major influence on book sales is the book description, the 'marketing paragraph' written on a book back cover. In the world of digital books, the description can be changed easily in minutes in case you feel it is not satisfyingly sold or for any other reason.
Promotion & Marketing
We recommend joining the KDP program on Amazon, it is a great platform that offers your new book exposure to thousands of new readers through the KDP free or Countdown plans.
We recommend joining Facebook groups of books & authors abroad. But it's important to obey the group's rules, some groups allow you to promote your book for sale, some groups offer to exchange views & consultations, others are for free days etc. good useful information can be found on good groups.
Offer your readers a truly valued gift and use it as a way to collect your clients mailing info to create a mailing list, it can be of a great importance during the book promotion process. For your next published book, you will have guaranteed first readers who know & love your writing style and you will offer your book to them first, it works!
 You should create a short minute long promotional video for your book, and promote it on your YouTube channel, the more visibility & exposure for your book the more chance for it to sell well.
When preparing the book description, forget for a minute that you are your book's sales person with the aim to promote it, just describe the book in a marketing dialect & emphasize the book's unique trades for the readers.
Share on Facebook
Share on Twitter
Share on Pinterest