Marketing
The Secrets of Successful Marketing for Your Book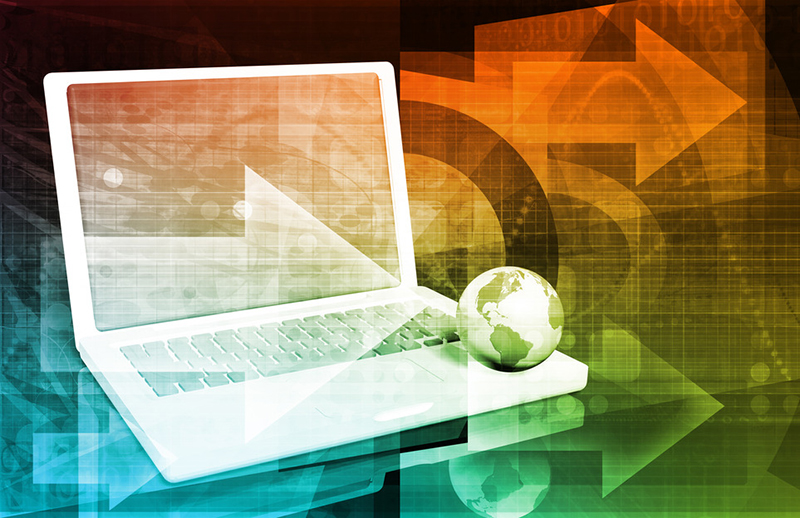 You have finished writing your book. You've made it a perfect cover, beautiful illustrations, the best proofreading edit possible, and now it is time to act on the different marketing channels to let your readers know that the book they have been waiting for – have arrived.
Whether it is a printed or a digital book, you are the writer responsible for the promotion of your book. From our experience at 'Simple Story' publishing, if you don't take responsibility and get involved in the promotion for your book, your sales would drop dramatically.
You need to remember that we, as publishers specializing in Amazon, aim to market books internationally, not just locally, and for that the book needs to be distributed in multiple languages.  And even if the word 'promotion' leaves you a little nauseated and think of yourself as a salesperson seems shocking to you, you will soon realize that the actions needed are not so complicated and you might even enjoy doing it.
So on to some marketing work!
Your Website

Many authors have a website related to their writing niche and their writing is about their career or hobby. I am constantly amazed to see how many of them did not mention their book on their website. In a remarkably easy way, you can link payment options button to the book's page, create an impressive landing page and within an hour, you have created another marketing channel, that also gives you some respect and a professional authority.

You can see an example on Amit Eshet's website, where you can find his digital books and his diverse languages print books.
Sigalit Eshet's books are linked directly to the Amazon website for direct purchase. she didn't even have to link any payment options.

In conclusion, use your website as a promotion channel and at 0 costs you have another exposure for your book.

Emails – Distribution List


It is very important to know who your readers are & to stay in touch with them. The most common way is a mailing list. There are many diverse ways to obtain readers email info, no matter what way you chose to collect them, use your readers' audience to promote your book.

Even if you don't have a mailing list, use you contacts list. Email them with every notice of a new book published, a new creation or accessories you have created based on your book and ask them to share, pass on to their friends & perhaps even purchase from you.

In conclusion, despite the massive use of social medias & smartphones, emails are still the most powerful way to send targeted messages to your audience.

There are many social media platforms available, each one is a bit different than the other. As you spread the news about your book in as many platforms you can, you will increase the number of your readers.I will describe here several options, there are a lot more & more pops up every day. The important thing is the principal & understanding the process. Each one can choose where he is present:Facebook – start a fan page for your book & invite your friends to follow it, and you should definitely join authors groups worldwide and spread your word.

Twitter – up to 140 characters with a hashtag (#) about you & your book does the work, more tweets and followers the more potential readers.

Pinterest – pin your book cover or any images and illustrations you may have, clients' comments & anything that could create an interest for pinning and sharing your work.

LinkedIn – a very popular network and considered of a high standard. Share your book information and let them assist you to spread the word.

In conclusion to the social media subject, and I only reviewed part of it, there is a distribution level of tens of thousands of people every keyboard type. The only investment is your time. Make sure to spend a few hours a week on it, it will help you help your book with a wide international exposure.

Conventions & Launch Nights

In each field, there are gatherings, discussions & lectures. For professional guides' writers, there are professional conventions, and poetry nights for poets & prose writers, authors' talks and more. Lately, there are more & new digital conventions and webinar lectures where the viewers listen to from their home.
People want to hear your story, talk to them.

In conclusion, the more you expose yourself to new circles & events, the more people will get to know you and your book, you can generate more discussions about it and sales will go up. It doesn't matter whether it's in a way of lectures, gatherings or digital platforms – your presence is important.

Media Exposure


By media exposure, I refer to TV, Radio & press on one hand, on the other to your ability to start your own YouTube channel and advertise your book there.
A newspaper article or an item on one of the TV channels gives you huge amount of exposure. It is not always easy to get, and the truth is you will need great connections and some elbows, but don't let it stop you.

In conclusion, sometimes a newspaper story or a 2 min. item on TV are more valuable than spending hours on another activity, don't give up on that marketing net.

Articles & Blogs

There are thousands of international article-based websites; you can write a story and publish it there with a referral to your website or your book. On any subject and for every single idea there are blogs, find the right blog for your area of expertise and ask for a review on your book, if they'll love it they will publish it.

In conclusion, the written word is your strength. Use this strength not only for writing but also for promotion with bloggers and websites.
In this article, I brought to you, in a nutshell, several options & ideas where you, the author, can help yourself with promoting your book.
We here at 'Simple Story' help authors with some of these actions because we care about your success. Even if you don't feel that promotion & marketing is something you like to do, read this post again and find the actions you can relate to.
Share your book with the world, reveal it, this is not the time to be modest.
Share on Facebook
Share on Twitter
Share on Pinterest